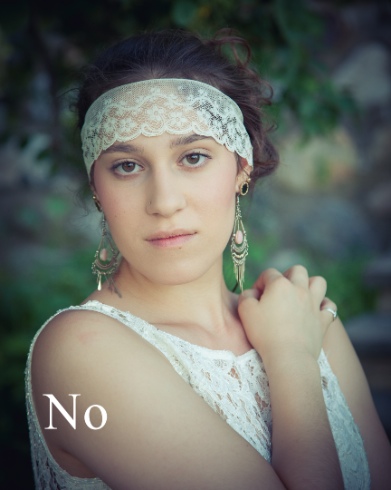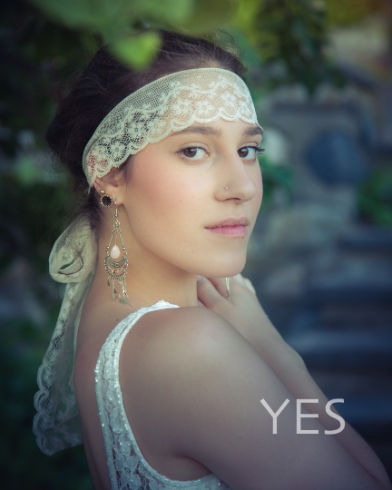 Posing can be dramatic, simple, elegant, silly and many other things. But in all cases, I believe posing should always enhance and not distract, especially from your face. In this example, Nina is dressed elegantly and a little bit dramatically. With this type of clothing it is fun to try a more fashion type pose with a little bit of drama. In the "No" version she is staring right at us, she is beautiful but this pose doesn't draw us in or enhance her facial features. In fact, her arm and hand take up too much of the photo.
In the "Yes" version you can see more of the whites of her eyes and that draws us in and creates more shape and drama. Her arm and hand are now more discreet and feel less posed. We can now see the curve of her neck and her beautiful cheek bone structure. With just a slight hint of a green leaf above her head, we have a sense of place and mystery. Just a slight turn of the body can make a huge difference! 
Stephanie Rosseel is an award-winning photographer based on the North Shore in Beverly, Massachusetts. She specializes in business and website photography, High School Senior Portraits and Architectural photography. Follow Stephanie on Instagram @stephanierosseelphotography.